1.13 is Finally Here!
After over a month of waiting, the server is finally updated to 1.13.1. There is a fresh new world and spawn ready for exploration. There are also new free-to-use plugins: Duels (/duel) and ModReq (/ticket). Duels is a simple kit-based 1v1 plugin. We'll be creating more kits as time goes on: feel free to leave suggestions for new ones. ModReq allows you to submit tickets with questions, reports, or suggestions and staff will be notified once they log on. We still recommend to message online staff members when possible.
Though there were new additions, there were unfortunately even more removals and bugs. Two crates are temporarily disabled due to large number of no longer working items: Continuum & MagiCrate. The version of Lockette that we use was broken after updating and was not easily fixable. Due to this, we swapped to a different version of Lockette known as BlockLocker. This came with a brand new bug which locked out many users from their chests. If you cannot access your chests, make sure to submit a ticket to us (/ticket). In addition to Lockette breaking, all custom recipes we had previously added are broken. This means that crates and permission books can no longer be turned into emeralds. For crates, we've added a stand at '/warp exchange' where excess crates can be turned into emeralds. We're working on an alternate solution for the permission books. While on the subject of permission books, permission books listed in the market before 1.13 will no longer work as intended. Until we find a solution to patch the no longer working ones, you can submit a ticket to get the book replaced (it must be in a chest near where you submitted the ticket unless we are online to take care of it.) Similarly, old Universal Keys will not work, though those will be able to be automatically updated soon. Until then, submit a ticket in a similar fashion to old permission books. Some plugins are not yet updated, but are being worked on. This list includes disguises and spells. These will be present on the server once tested to be working with 1.13.1. Some plugins are updated, but changed in such a way that breaks the way they used to work. This includes pets and particles. The old way crates were rewarding these will not work with the new way that they have to. Though /drops & /listperms are updated to reflect a lack of access to these features for pets, they are not yet for particles. MobCatcher had to be replaced and the ability to catch mobs via the new plugin will make old crate rewards invalid as well. This is also reflected in /drops. Ded is actively working on a patch that will update old pets, particles, and MobCatcher rewards to the new versions and we hope to have this released as soon as possible. We will be releasing updates about this information as always in our Discord.
Shop Goal Rewards
We reached both of our shop goals in August! Thank you to everyone who purchased last month. If you purchased last month, you can claim an extra in-game reward by using all of your kits (/kit). The period to claim the rewards will expire mid-October, so be sure to come online and claim them before time runs out. In addition, the shop goal for this month has been adjusted based on trends.
Voting Contests
August Winners
1st: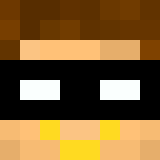 viodia111 (145 votes)
2nd: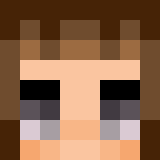 skepticalish (115 votes)
3rd: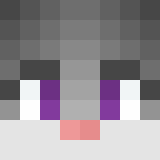 Legitbanana (113 votes)
4th: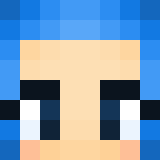 jjkong97 (105 votes)
5th:
KittyKoo (97 votes)
There will not be a voting contest for September due us being too late to announce it and a general lack of competition in votes this month so far. Stay tuned for next month's voting contest with some brand new rewards for the top voters.