1.13 News
With 1.13 now upon us, we're in a scramble to get everything ready to update. There's some good news and some bad news. Unfortunately, due to technical server-side changes that occur in 1.13, many features which are currently present on the server are broken in 1.13 at the current point in time. However, all of our custom plugins are confirmed to be working flawlessly in 1.13 and there is confirmation from the developers of the public plugins that we use that they are working on builds that work on 1.13. This leaves us with the option to update early, once some of the core plugins are working. If certain minor or cosmetic plugins, such as particles, pets, disguises, or MobCatcher, are lagging behind the rest, we may continue with the update anyway. At this point in time, the only thing stopping us is a slew of world conversion bugs that are present in 1.13. Both Mojang and Spigot are working on fixes for these bugs, though there is a potential workaround, it would require the server being down for a day or longer and there's a chance that certain things would convert incorrectly, which means we are unlikely to attempt it. It may be until the release of 1.13.1 until the server fully and officially updates to 1.13.
In the meantime, due to these issues, we will have time to work on new features such as custom plugins and new crates. Remember, you can suggest the addition of an already existing plugin, but not everything already exists, feel free to leave wild and creative suggestions on the forums or on Discord!
1.13 FAQ
Q: When will the server update to 1.13?
A: We don't know yet, but as soon as we know we won't keep it a secret. When the server updates, we'll release an announcement in the Discord.
Q: Will we lose our items and builds?
A: Items nor builds will be lost. We will convert the world to 1.13 even if it means waiting for support to do so.
Q: Will there be a way to easily access new areas to get 1.13 features?
A: Yes, we will have a new spawn in a fresh 1.13 world. Both worlds will be able to be accessed via "/warp", similar to the nether world, and items can be transferred in between the two. We do not have current plans to transfer builds as we do not have plans to remove the 1.12 world.
Q: If _____ plugin is broken in 1.13, what will happen to the crates that contain its features?
A: If a plugin is broken in 1.13, we will search for a replacement and convert all old crate drops for it to support the replacement plugin. If an alternative does not exist, we will do what is currently happening to pets, which means disabling it and waiting for an update to fix it, but still allowing the crates to drop them.
Store Changes
The shop page and points store has seen a number of changes recently. First of all, key packages were removed. Instead, keys are now available as a singular item at the highest discounted price that a key package previously gave and quantity selection is allowed. Two more consumable packages were created, as well, crates and in-game money. VIP+s' permanent 20% off on keys now also extends to these two items. Similar versions of these packages are also available for small amounts of website points, for those users who have a tiny amount left to burn. In other points-related news, unban packages are now available to buy with website points. All unban packages will now double in price after being purchased, up to a max of three times, after which an unban can no longer be purchased.
Shop goals were also broken down into two pieces. The first goal is the amount we need to cover all required expenses to keep the server running month to month. The second goal is for optional expenses, such as advertising and premium resources. Rewards for reaching each goal are given out to any user who purchases during the month. For those who have been around since the server's launch week, the rewards for meeting the shop goal are not new, but the reward has also gotten even better than before. Instead of an amount of Universal Keys, we've created a special new exclusive crate type that can reward one of many things. You can claim this crate if you purchased last month by using your '/kits' in-game.
Voting Contests
July Winners
1st: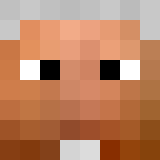 KingOfMangonia (144 votes)
2nd: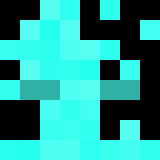 AlexYss (135 votes)
3rd:

ChubNugget2003 (131 votes)
4th: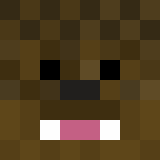 Triogon (130 votes)
5th: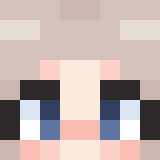 Secretz_ (116 votes)
And the lucky winner of the free VIP Lite rank is...
14th: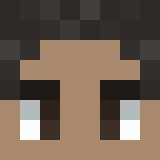 icewar55 (88 votes)
The August voting contest will again feature the same points rewards, 4000, 3250, 2500, 2000, and 1250, but will not feature a rank giveaway. In addition, the Discord tags for winning the voting contests are currently out of commission due to the plugin to automate them no longer functioning. As soon as we replace it or the issues are fixed the tags will reappear as rewards.